Program
Piano Circus | open dialogue about music in ballet and contemporary dance classes​
Body Music
The Sacrosanct Accompanist | a musical journey through Martha Graham's dance technique
Composition and Choreography
Blind date
Learn Music through Dancing
Sigurd Leeder: a Musical Legacy
Music theory and musical training in dance classes | Aspects of multitasking pedagogy.
Free Flow Motion
How do we judge Musicality?
Methods and practices of the teacher-pianist communication: perspectives from behind a keyboard
A comparative of the elements of accompaniment for the ballet class in different dance schools
The angelic Body and the rhytmic Brain
Vertebrate Pattern-Movement Music
Structuring Dances with the Mosho Mobile App System
7 x 70 AND


seven compositions/improvisations of music-dance for the seventhieth anniversary of the Accademia Nazionale di Danza.

Giuditta e Oloferne
Fornito da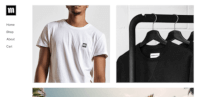 Crea il tuo sito web unico con modelli personalizzabili.